EVENTS
Boston Mobilizes for International Women's Day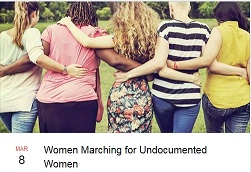 On Wednesday, March 8th, Boston will come alive with actions across the city in celebration of International Women's Day. This year's IWD comes at a time when reactionary ideology is prevalent and its adherents are in power, making women's struggles against patriarchal oppression all the more acute.

At 4pm, there will be a Day Without Women rally at Downtown Crossing.
https://www.facebook.com/events/299851087097947/?active_tab=about

There will also be a rally and March beginning in Copley Square at 5pm. https://www.facebook.com/events/1660130804280536/

In the struggle against sexist oppression both from and and outside the state, the Boston May Day Coalition calls for supporting these important actions.